These two are getting married this fall in Norfolk, Virginia and I am SO stoked. After meeting Angela, her and I began discovering that we are pretty much internet twins, soul sisters, you know the same person; same house slippers and all. So, yes, I was so excited to finally meet her and Jason in person. We started the session at the Richmond Canal Walk mural gallery and just adventured together until the sun set.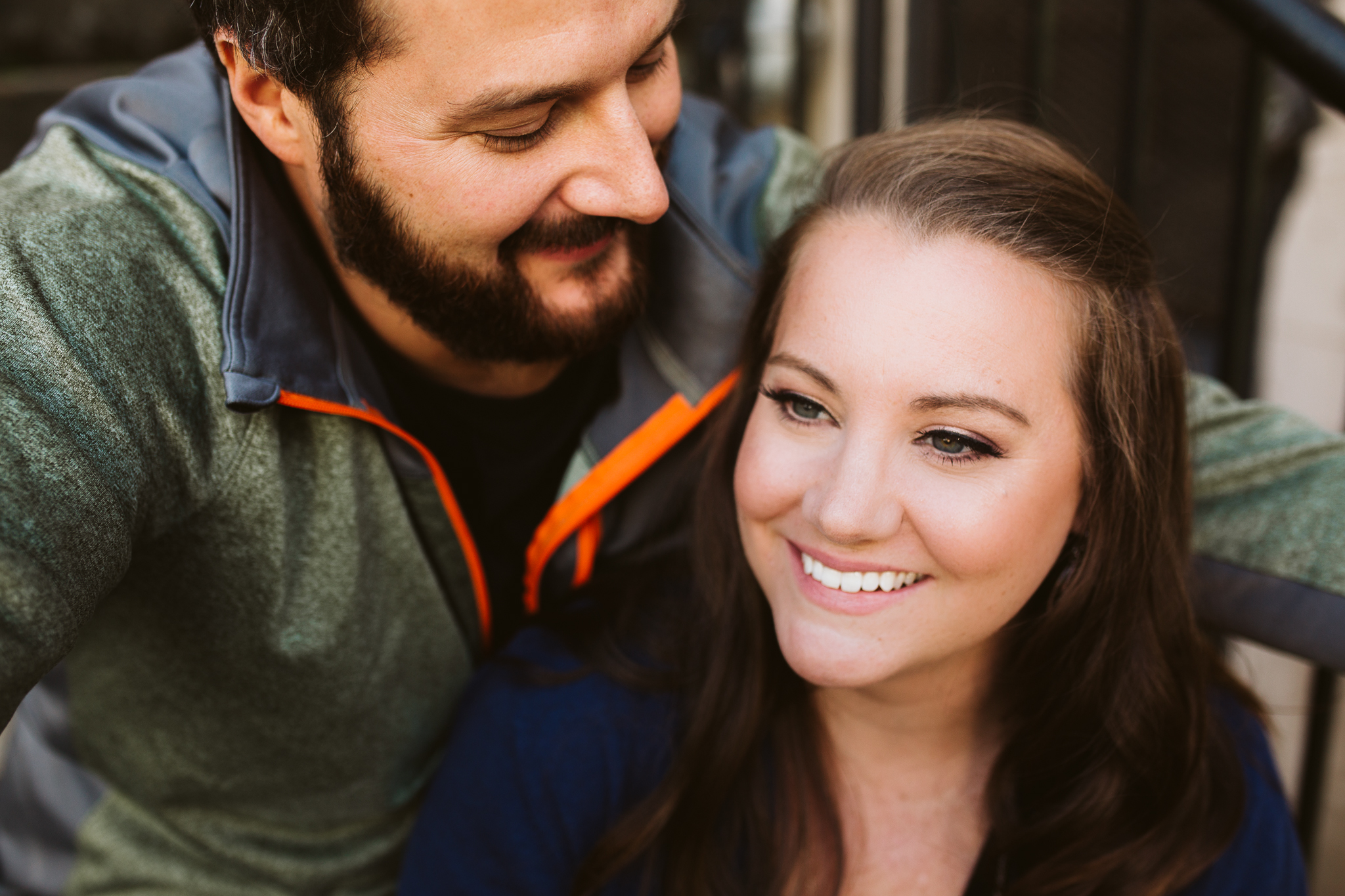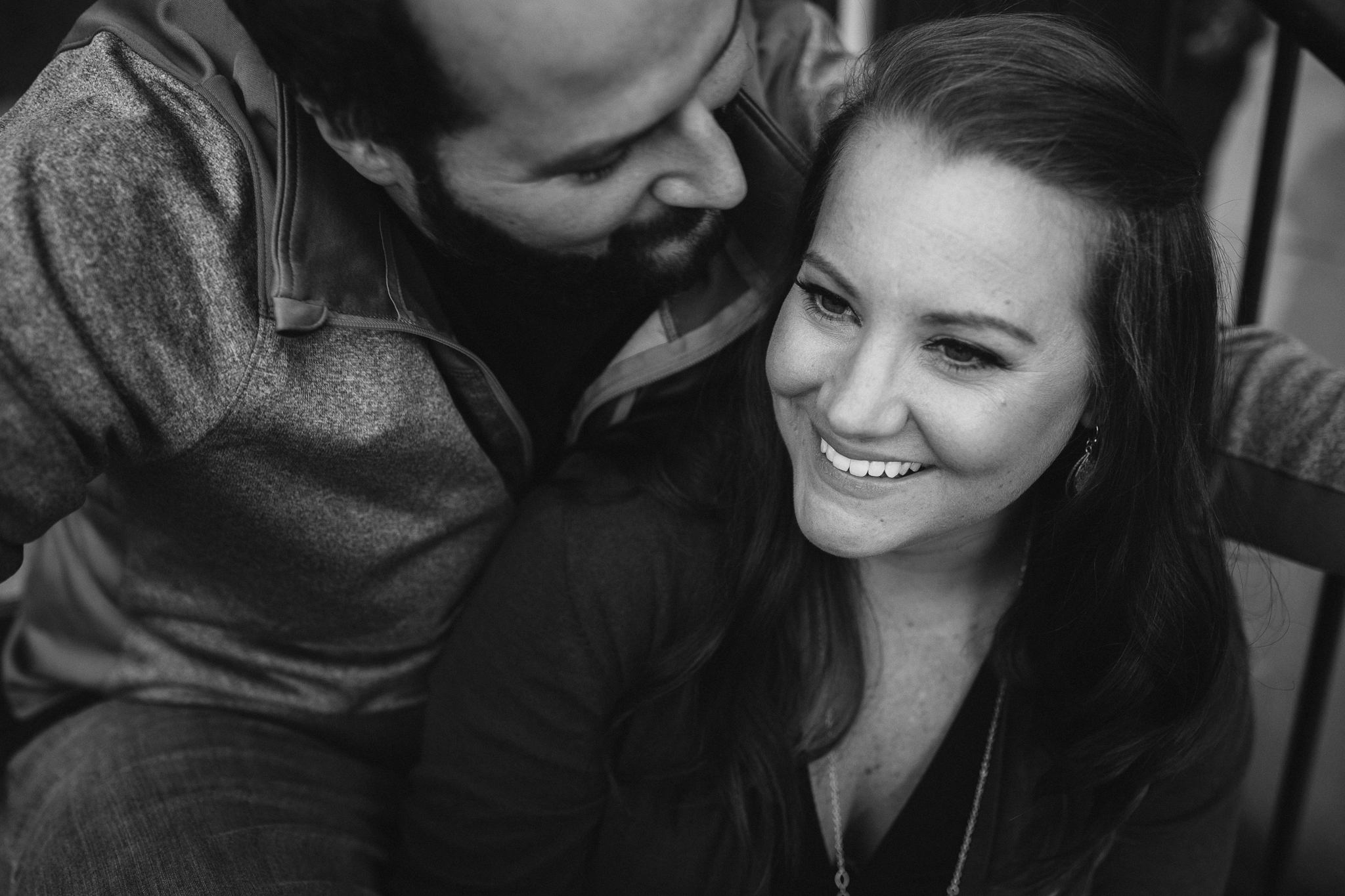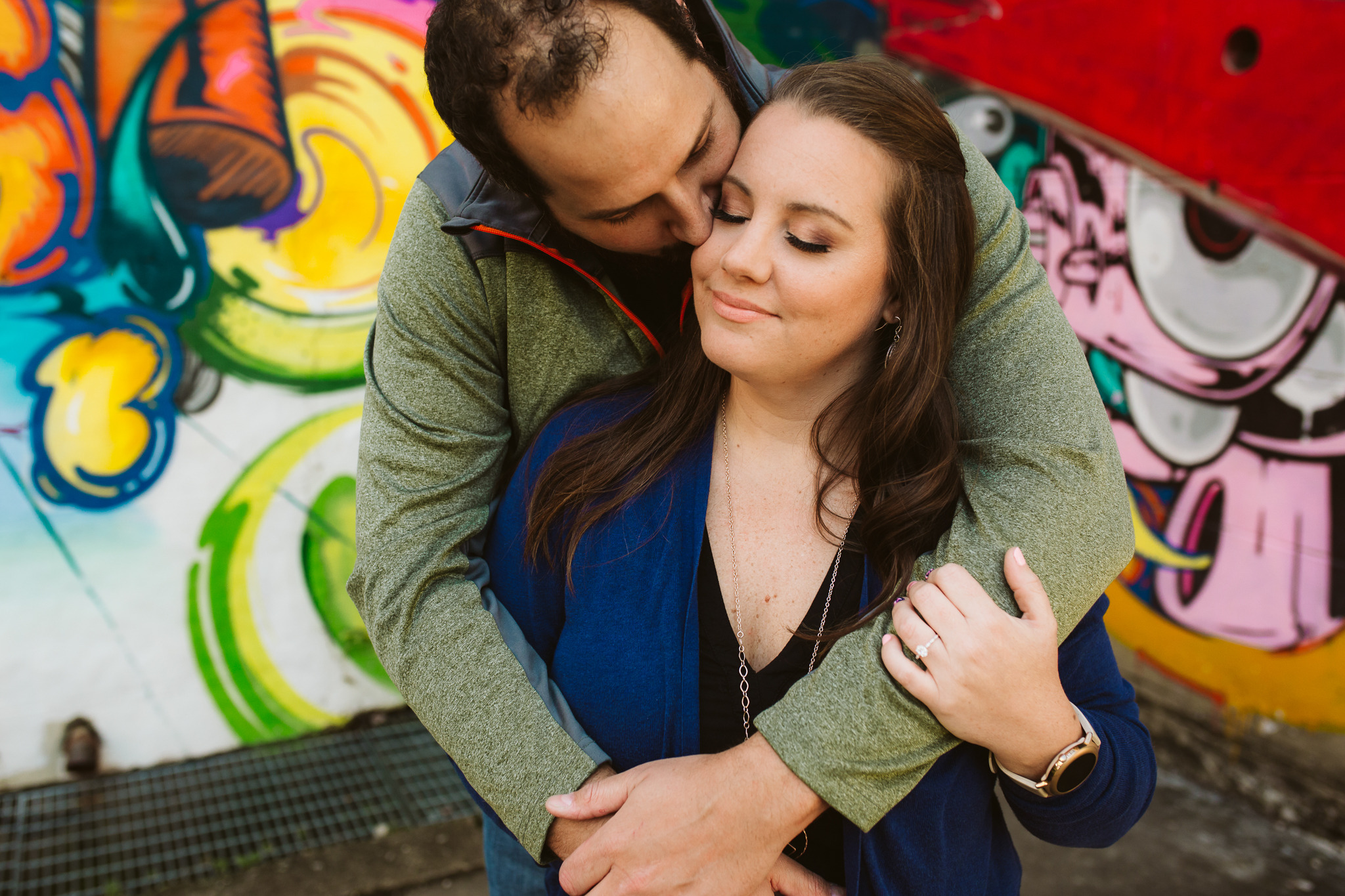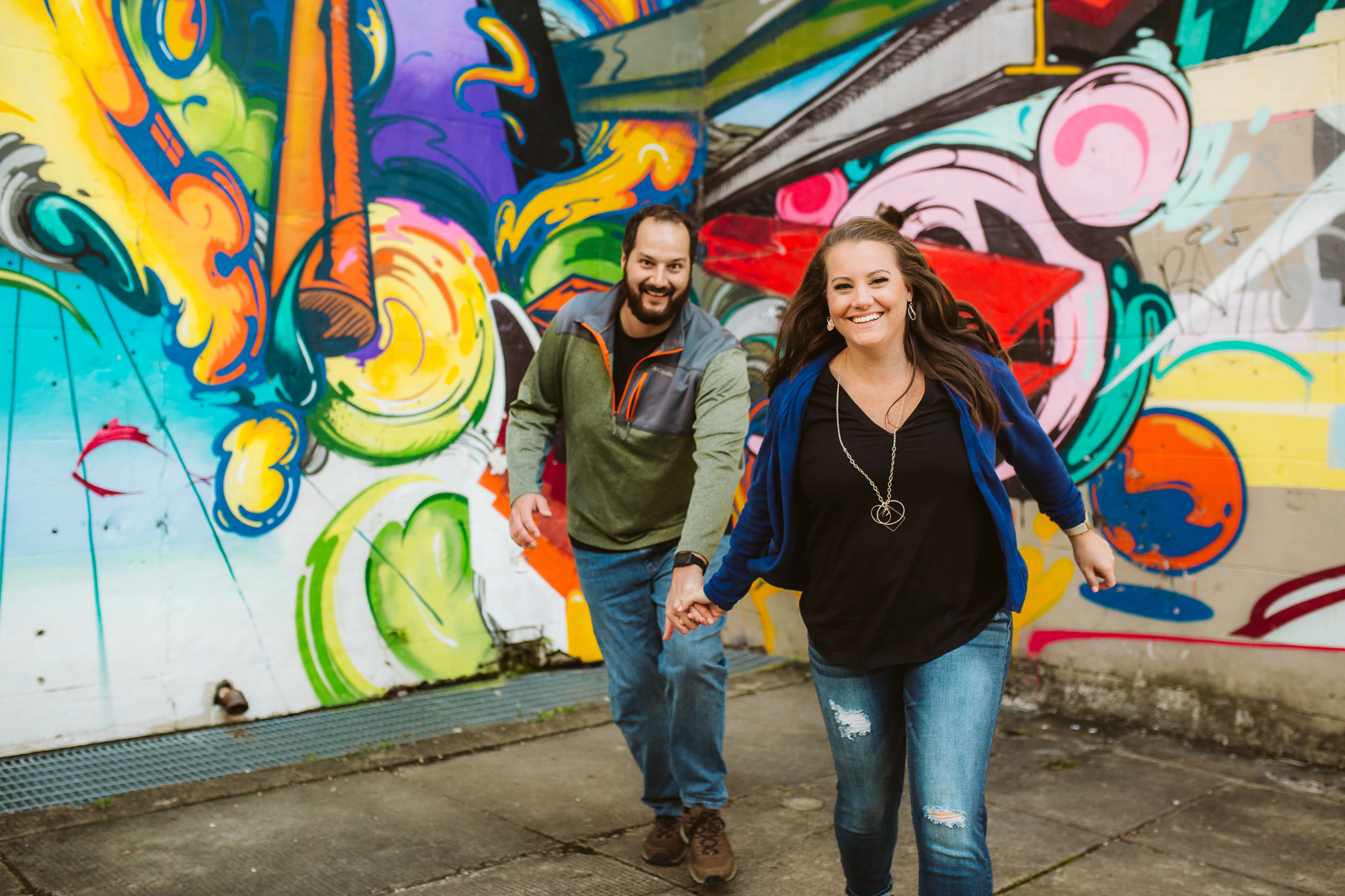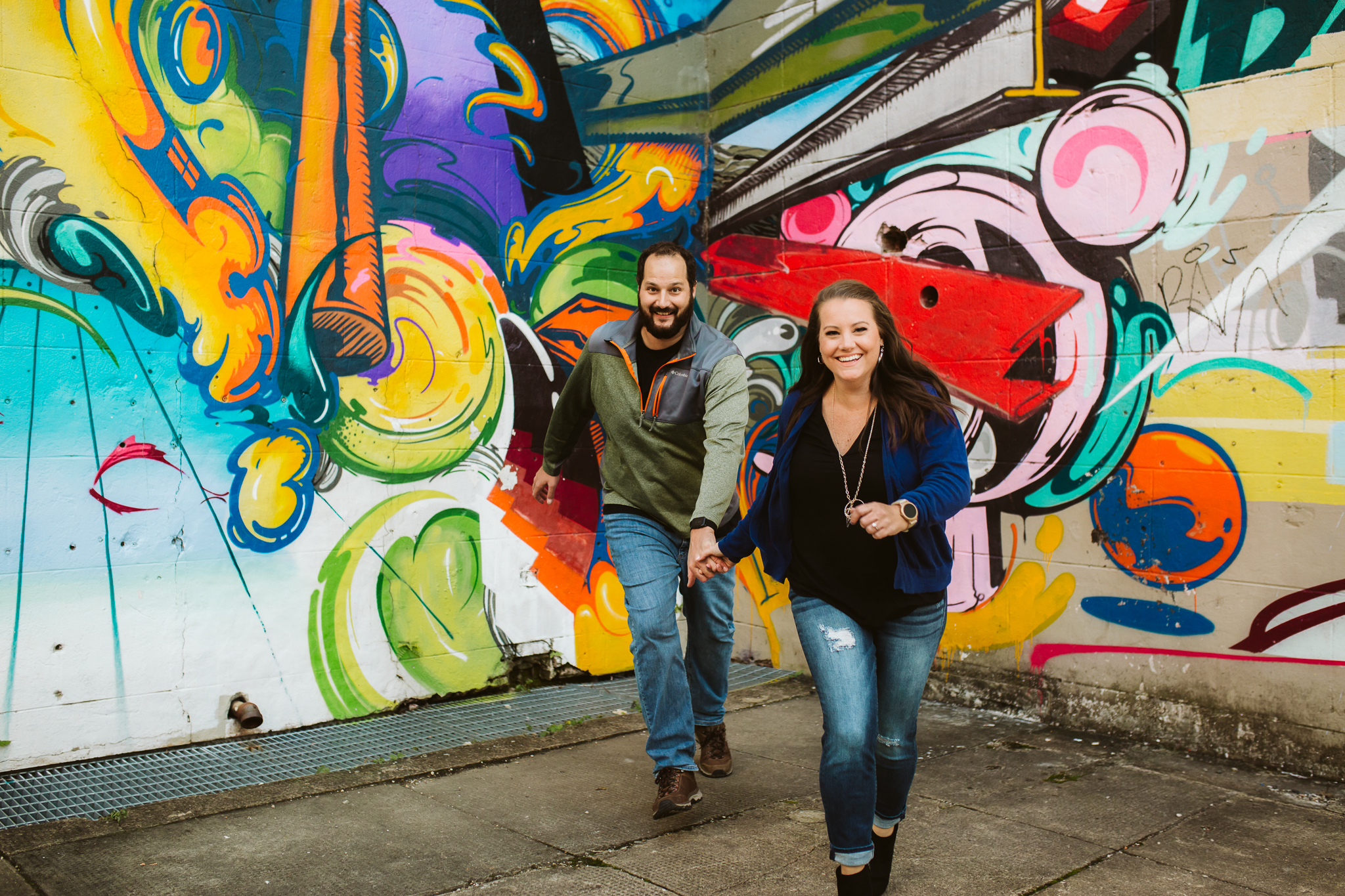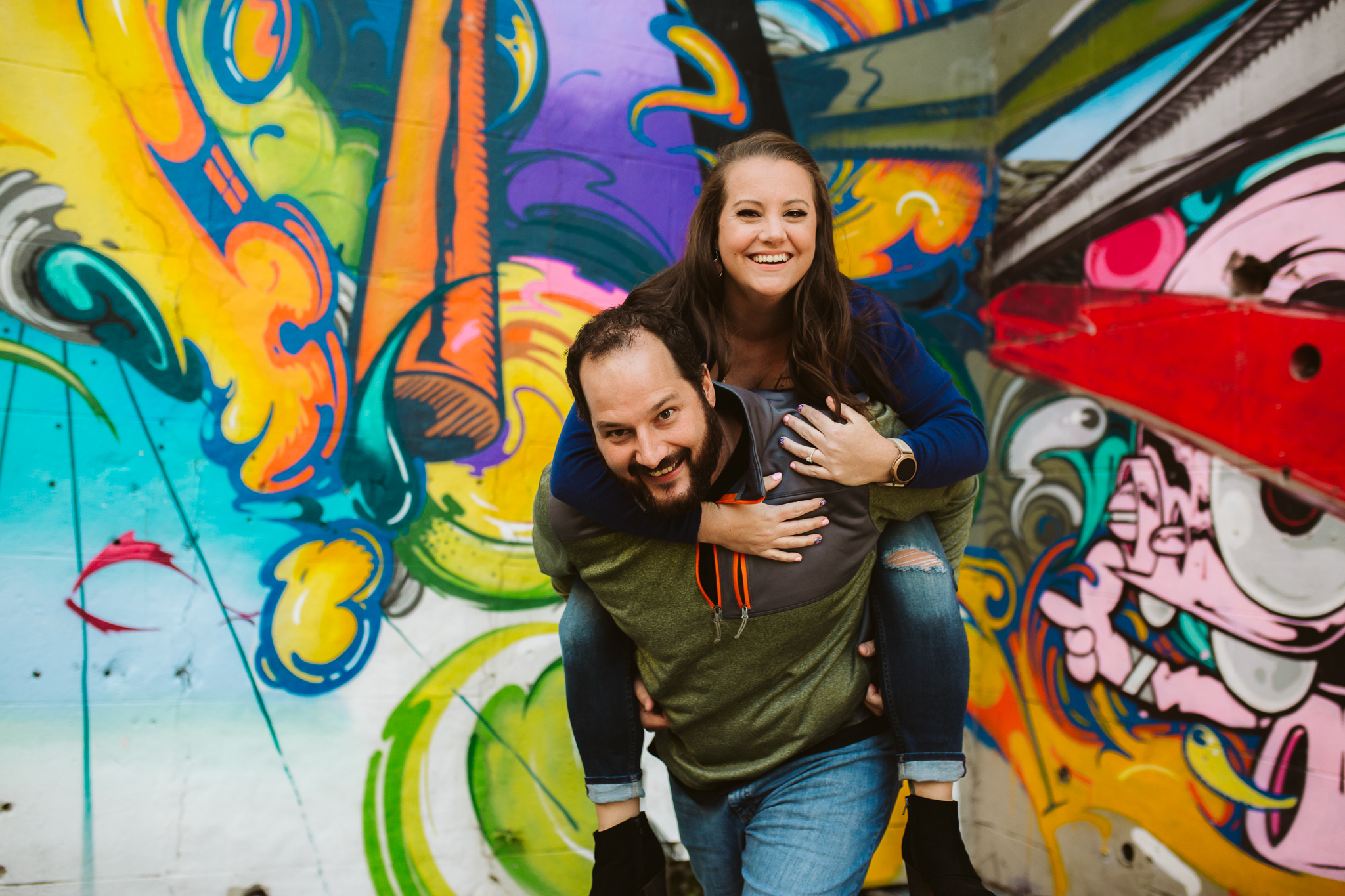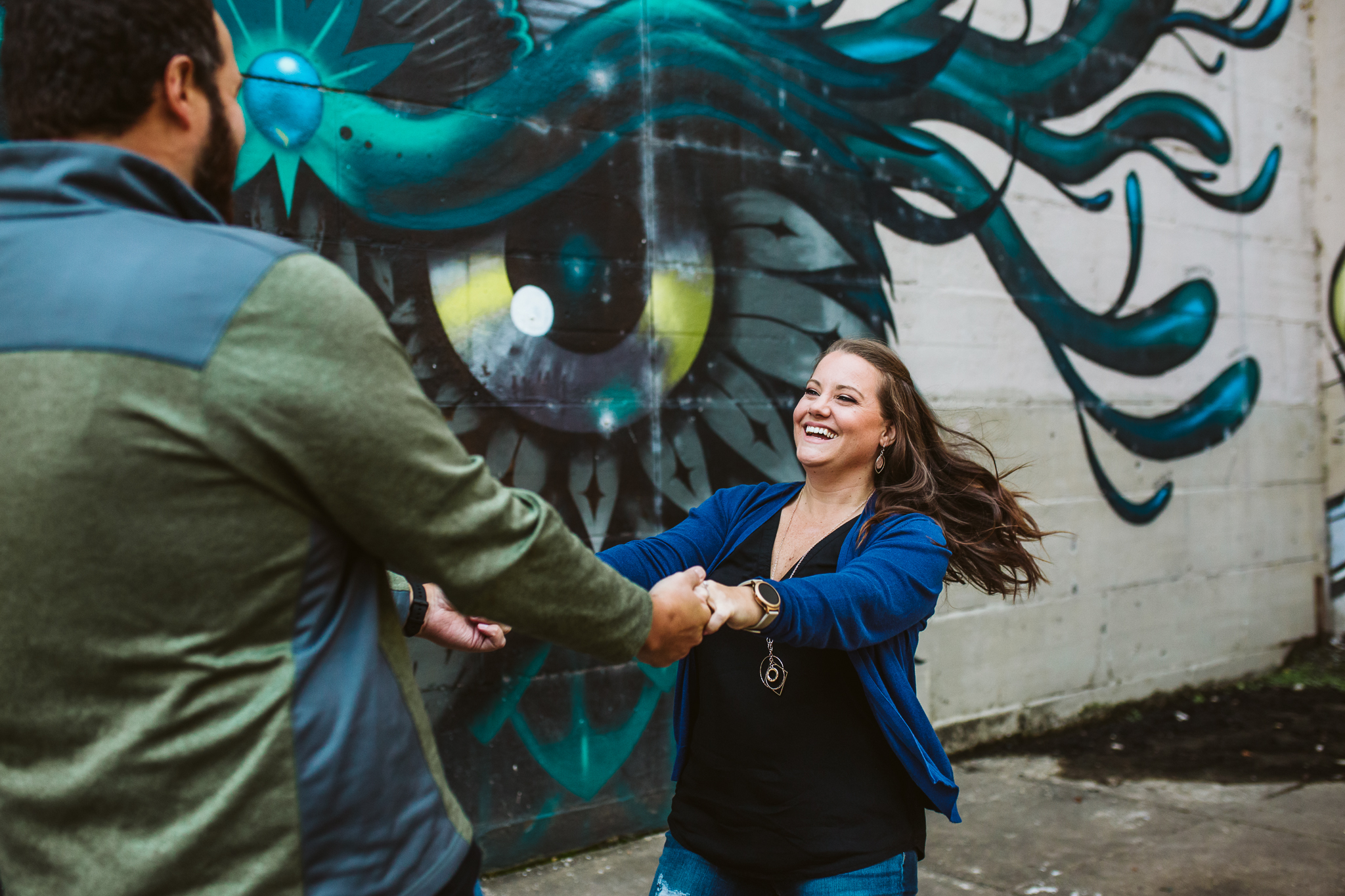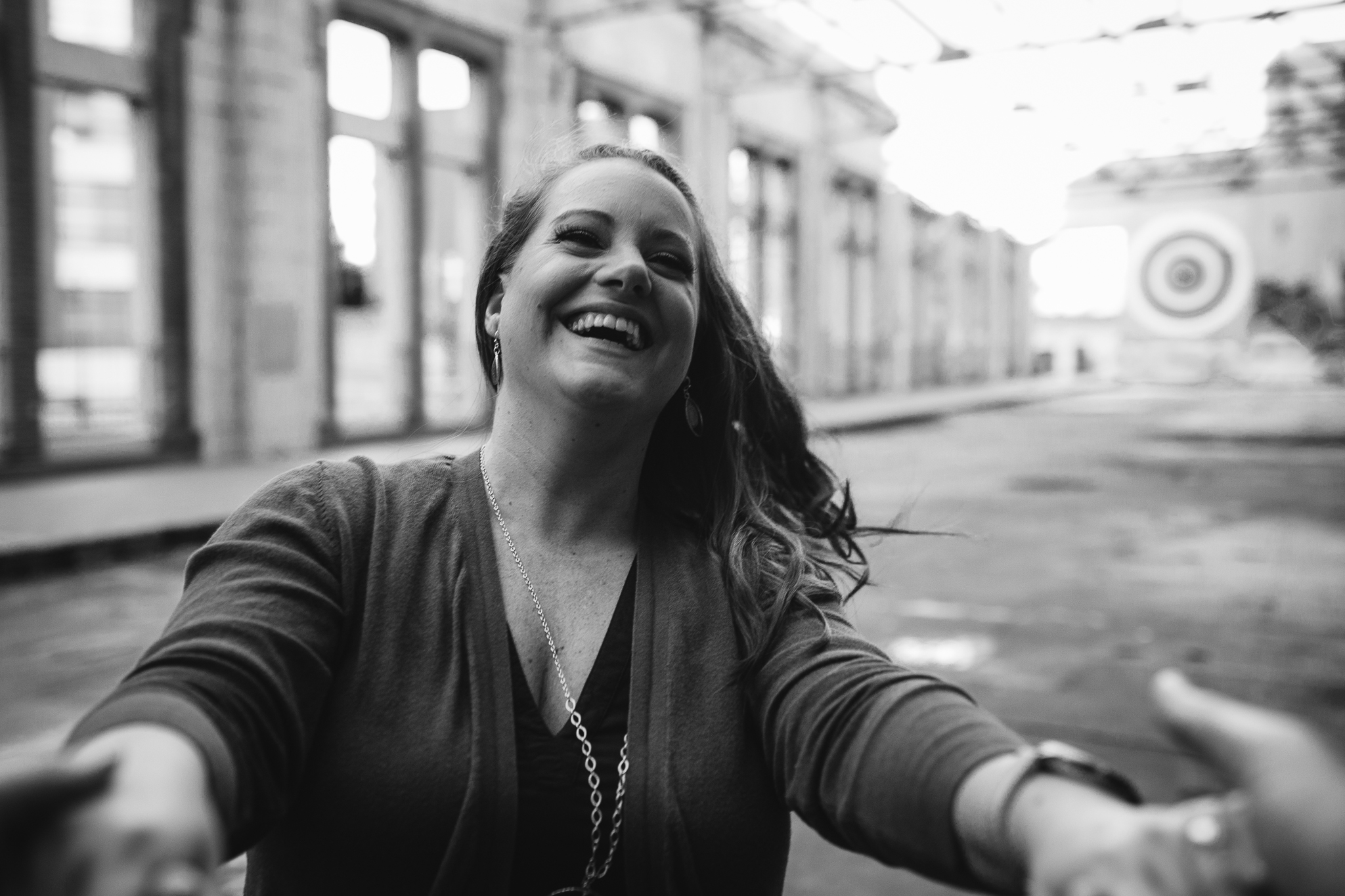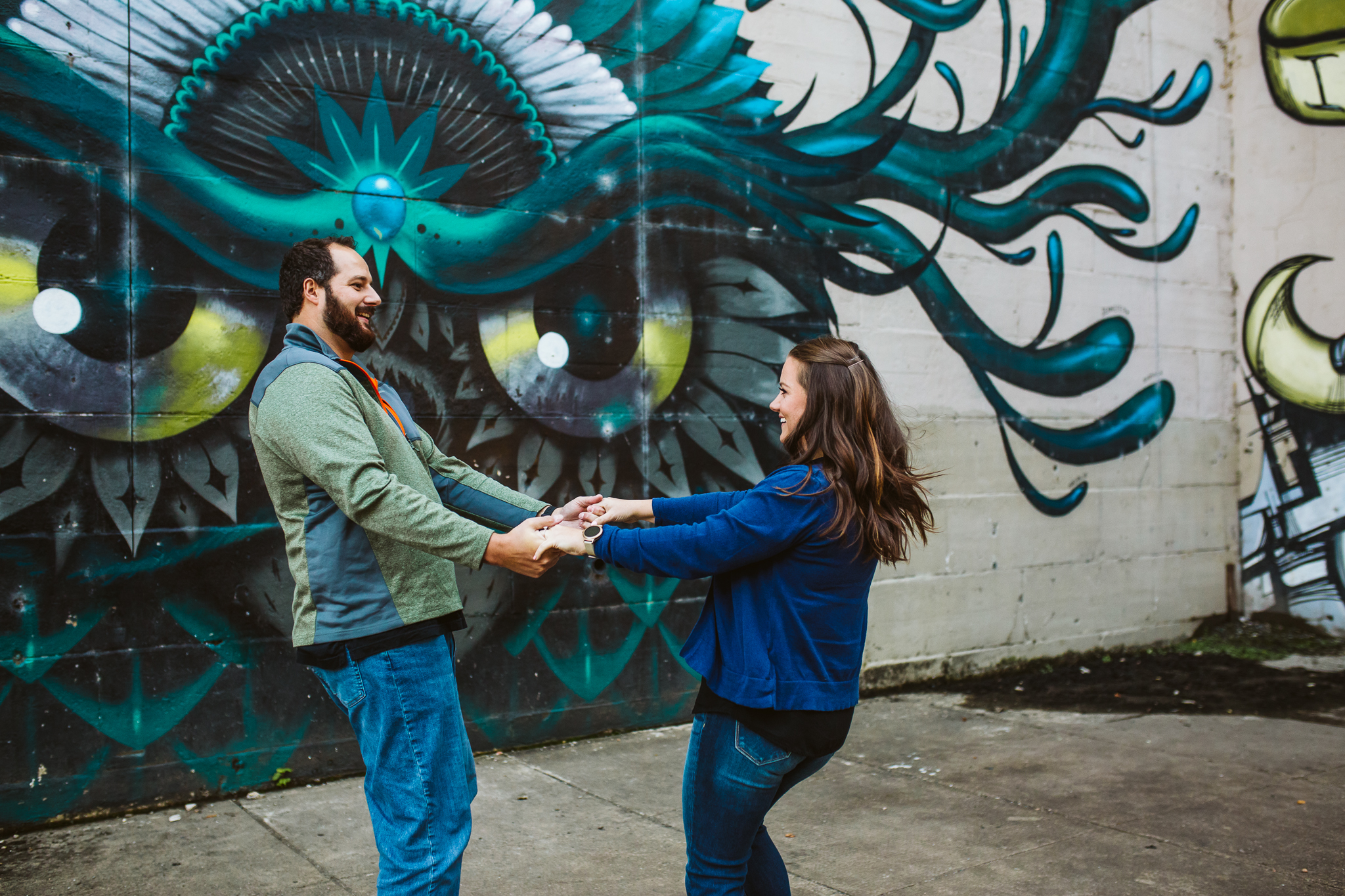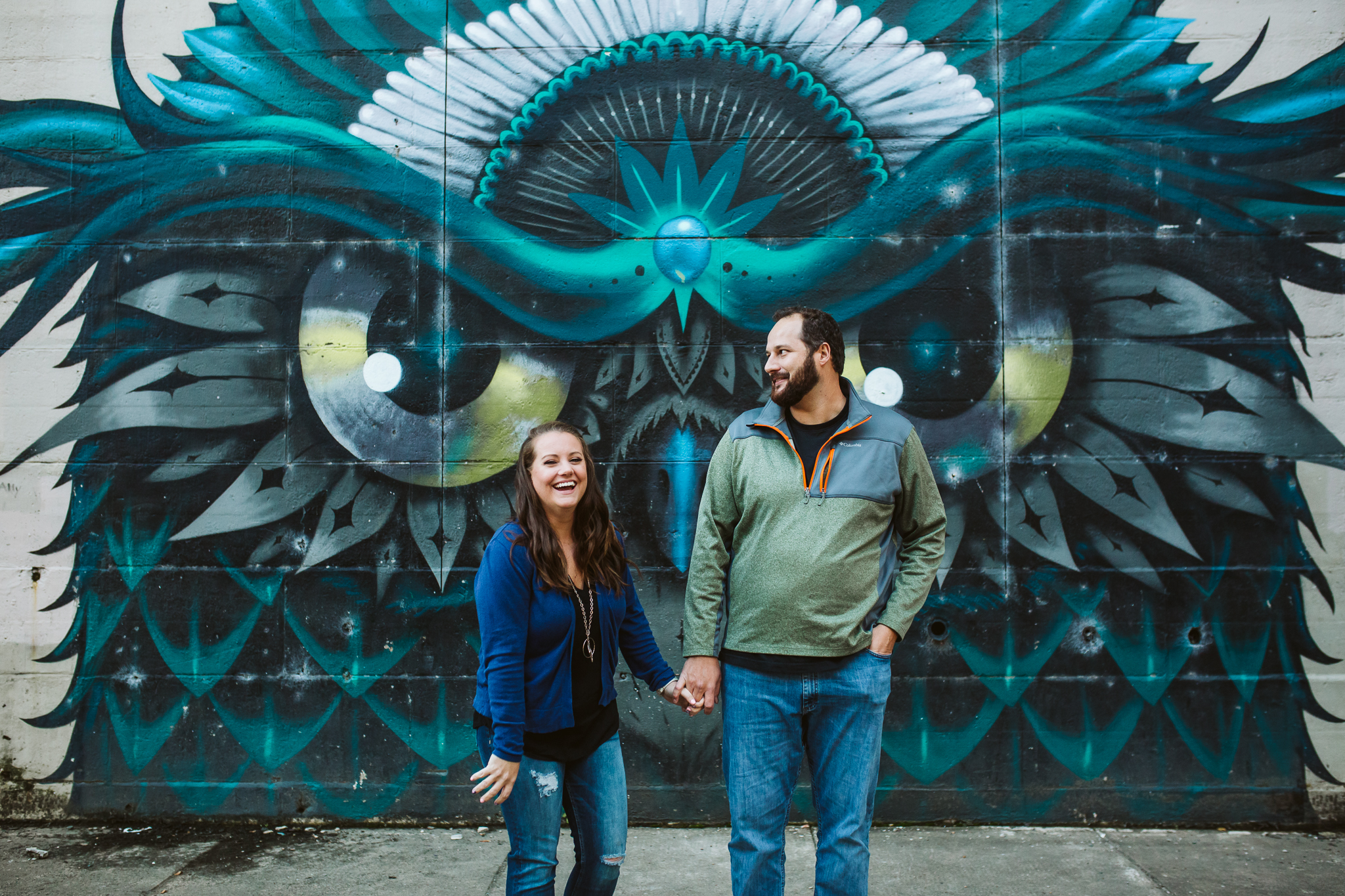 Shout out to the avocado tent for taking us to the next scene.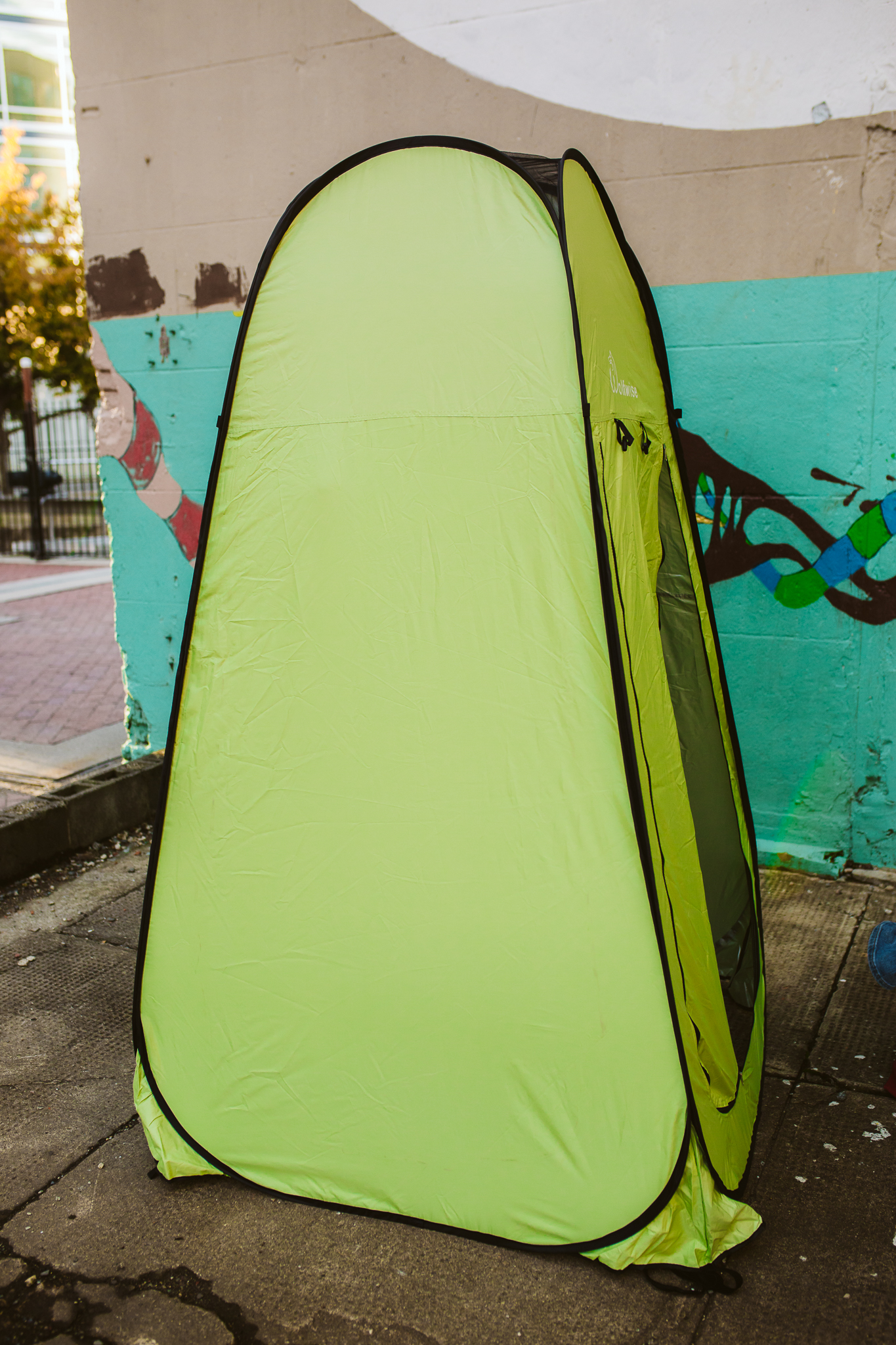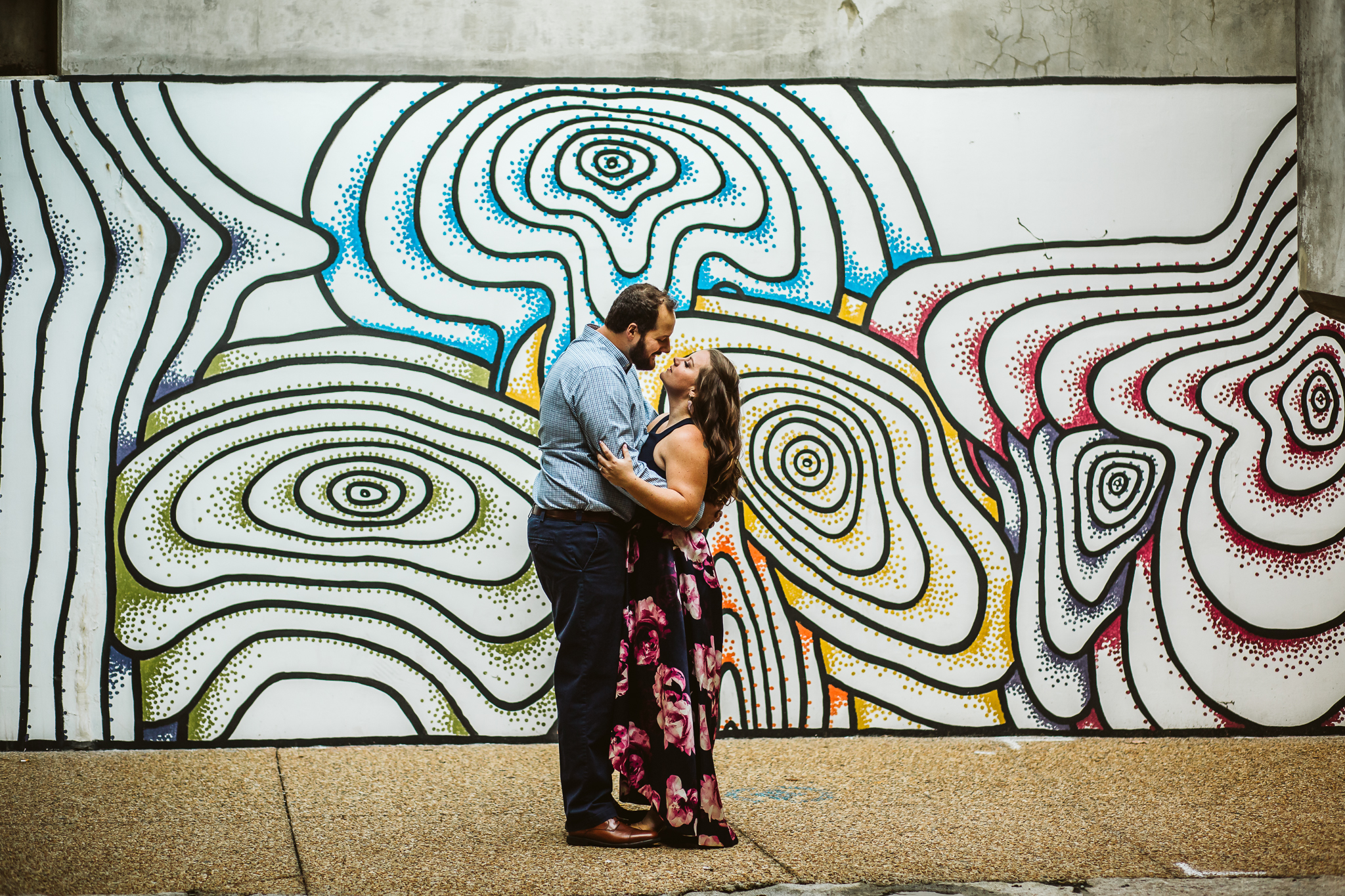 All smiles and giggles before we discovered a tragedy under Jason's shoe.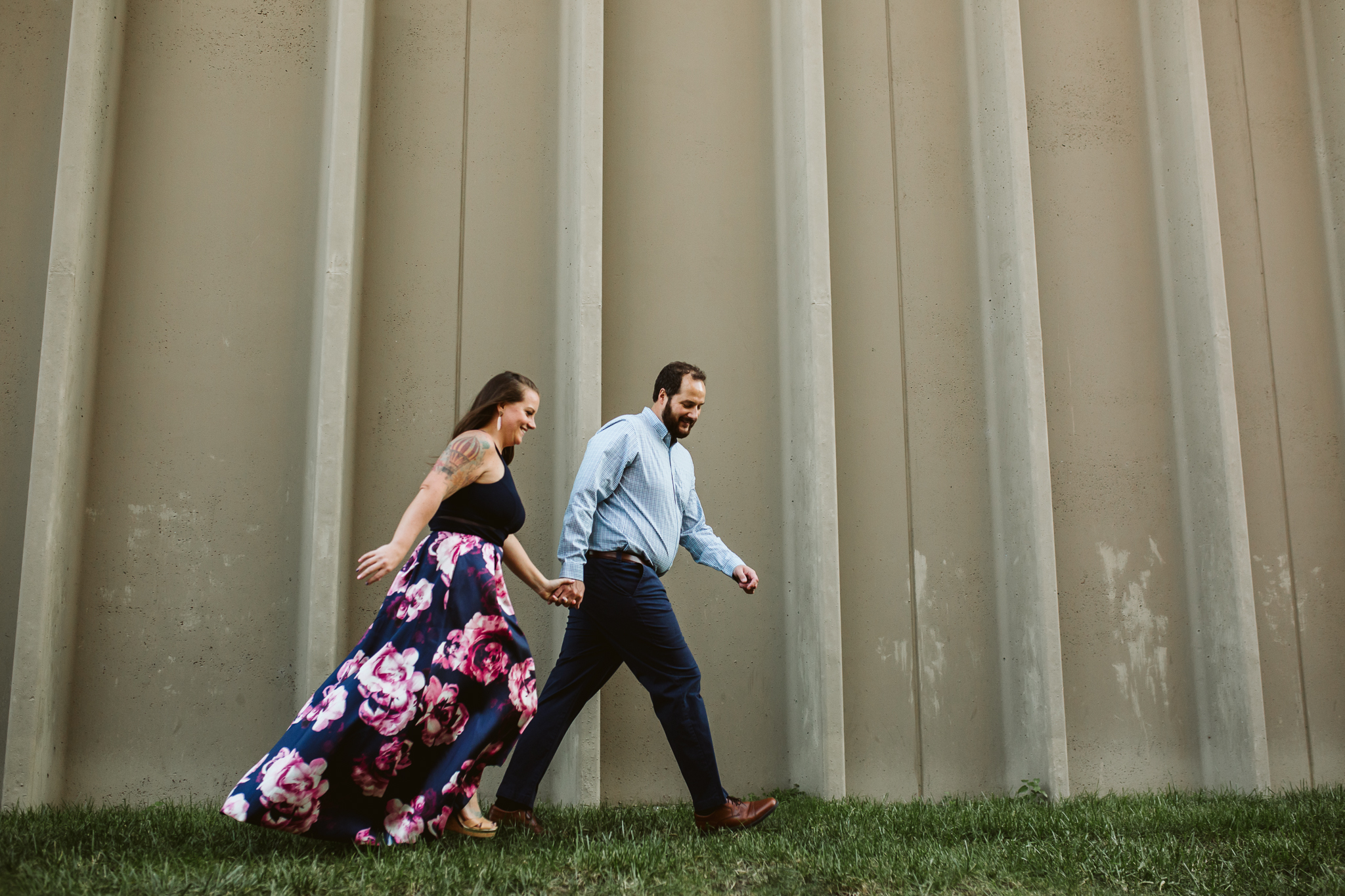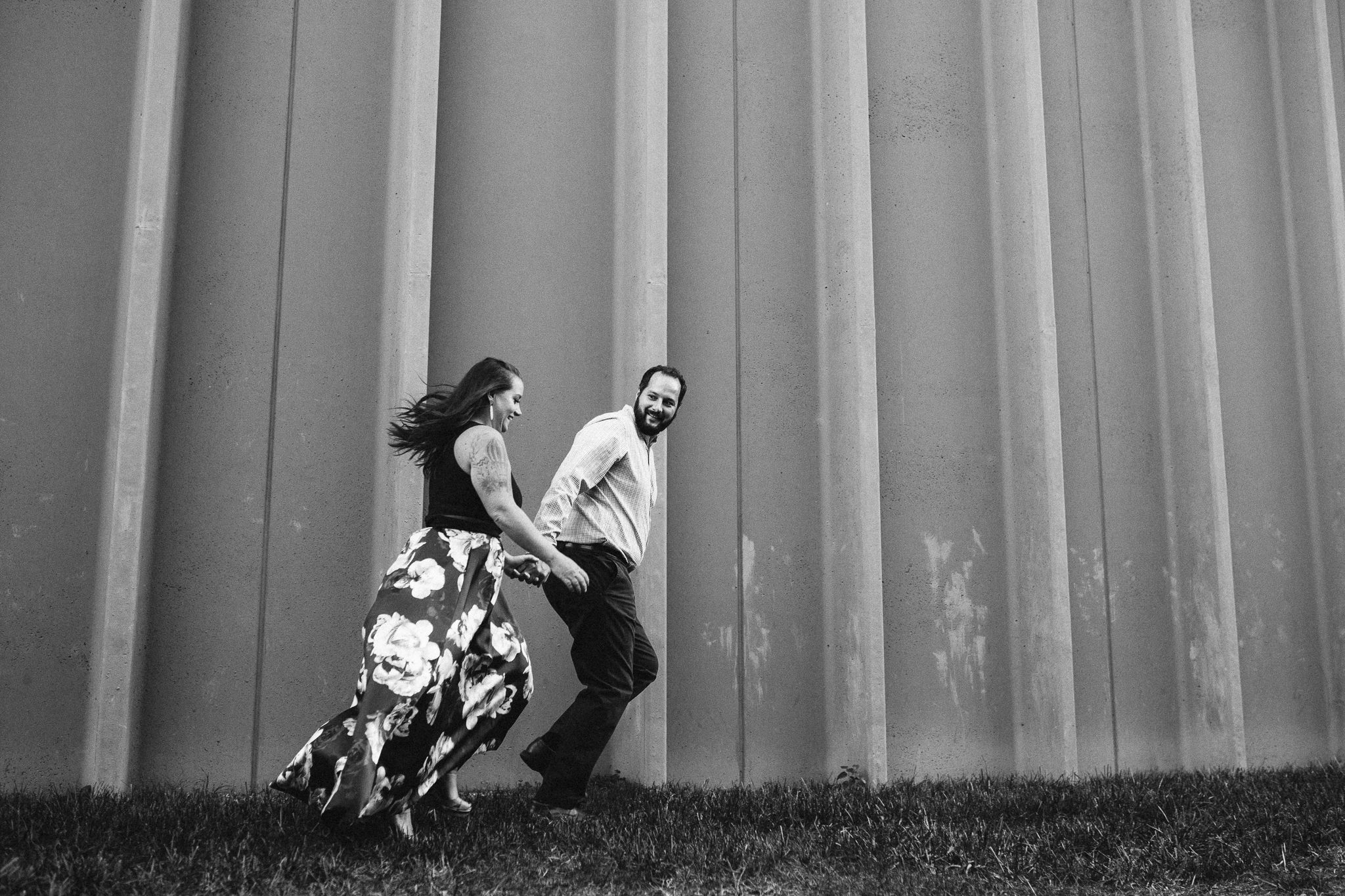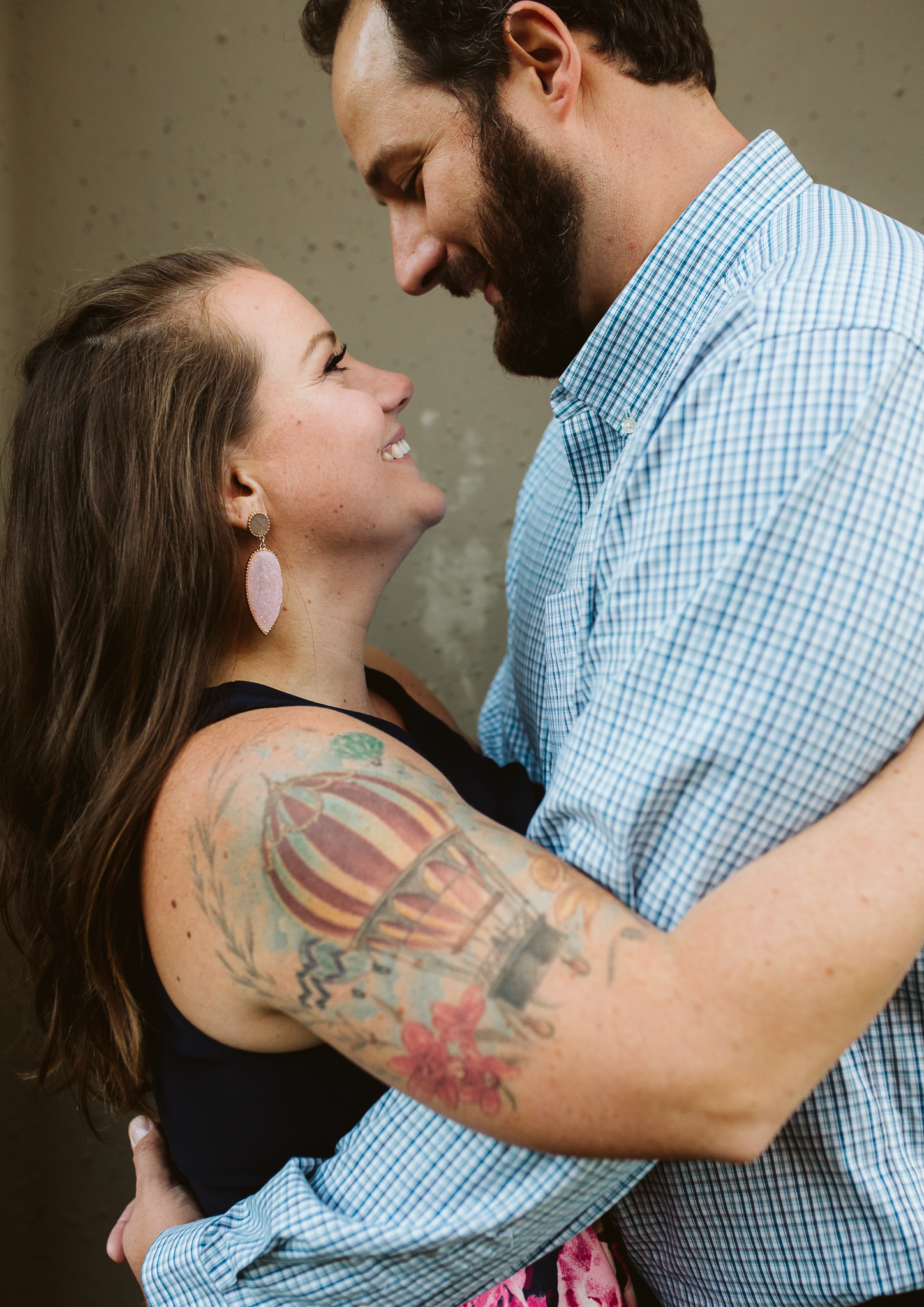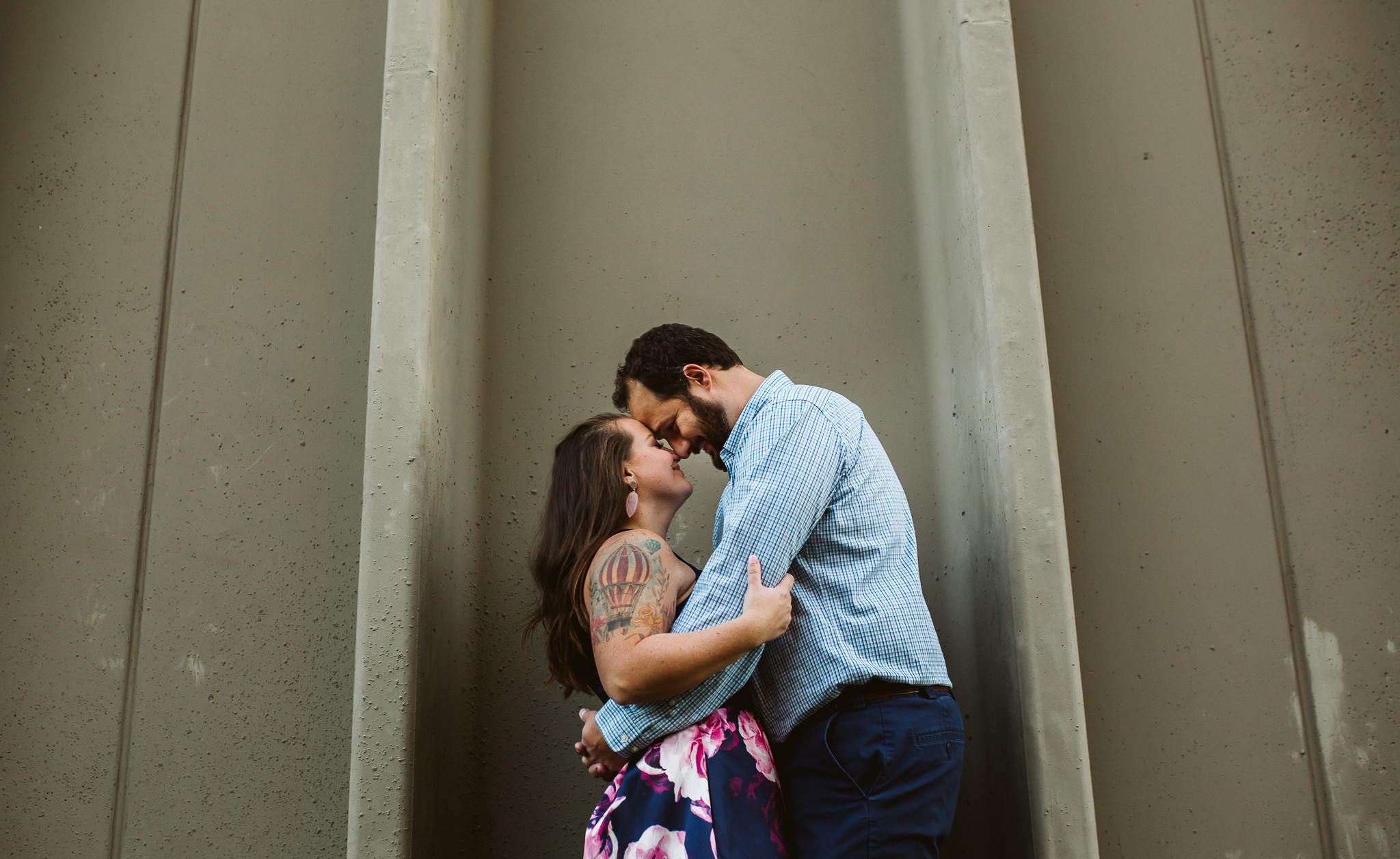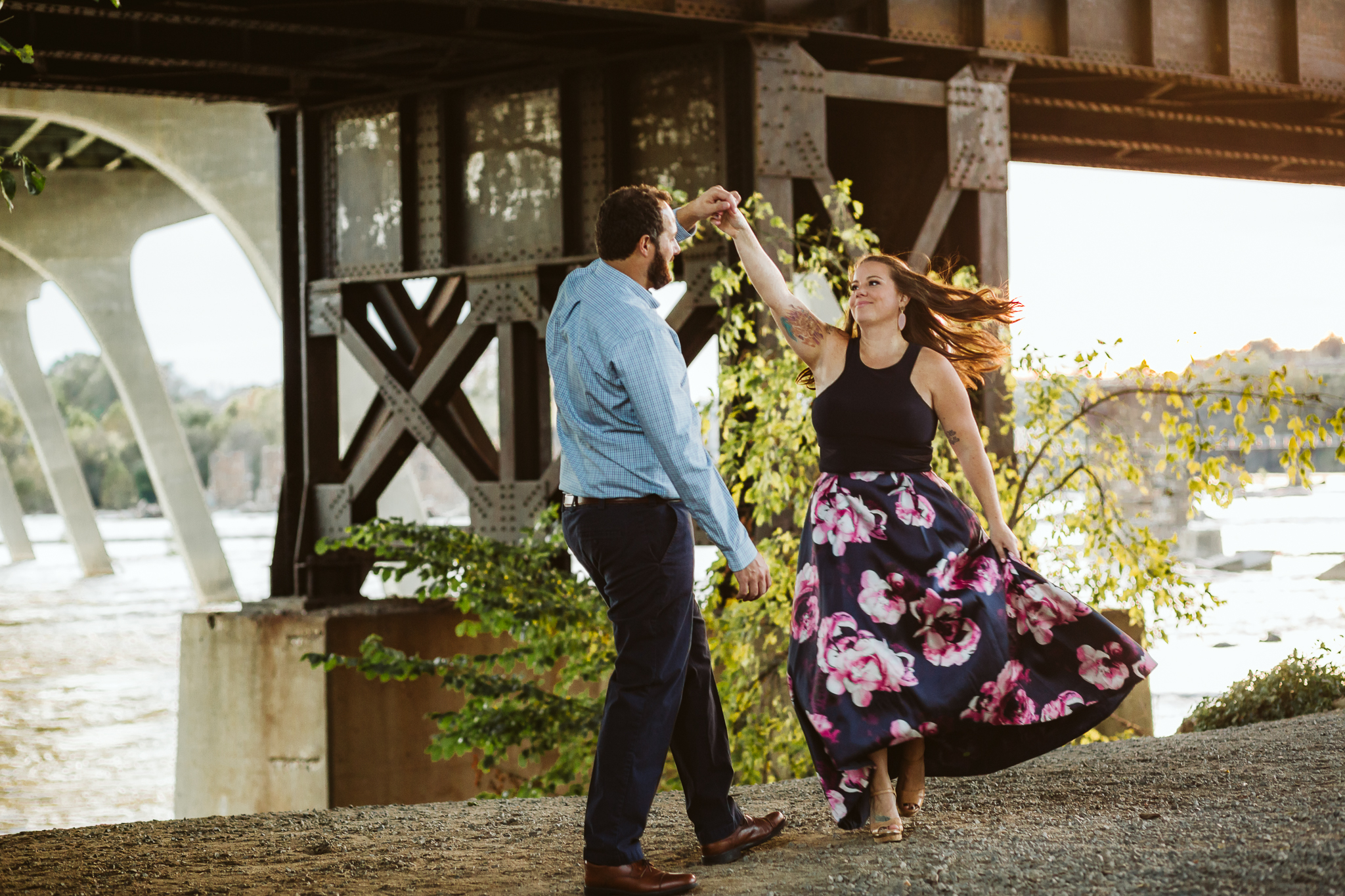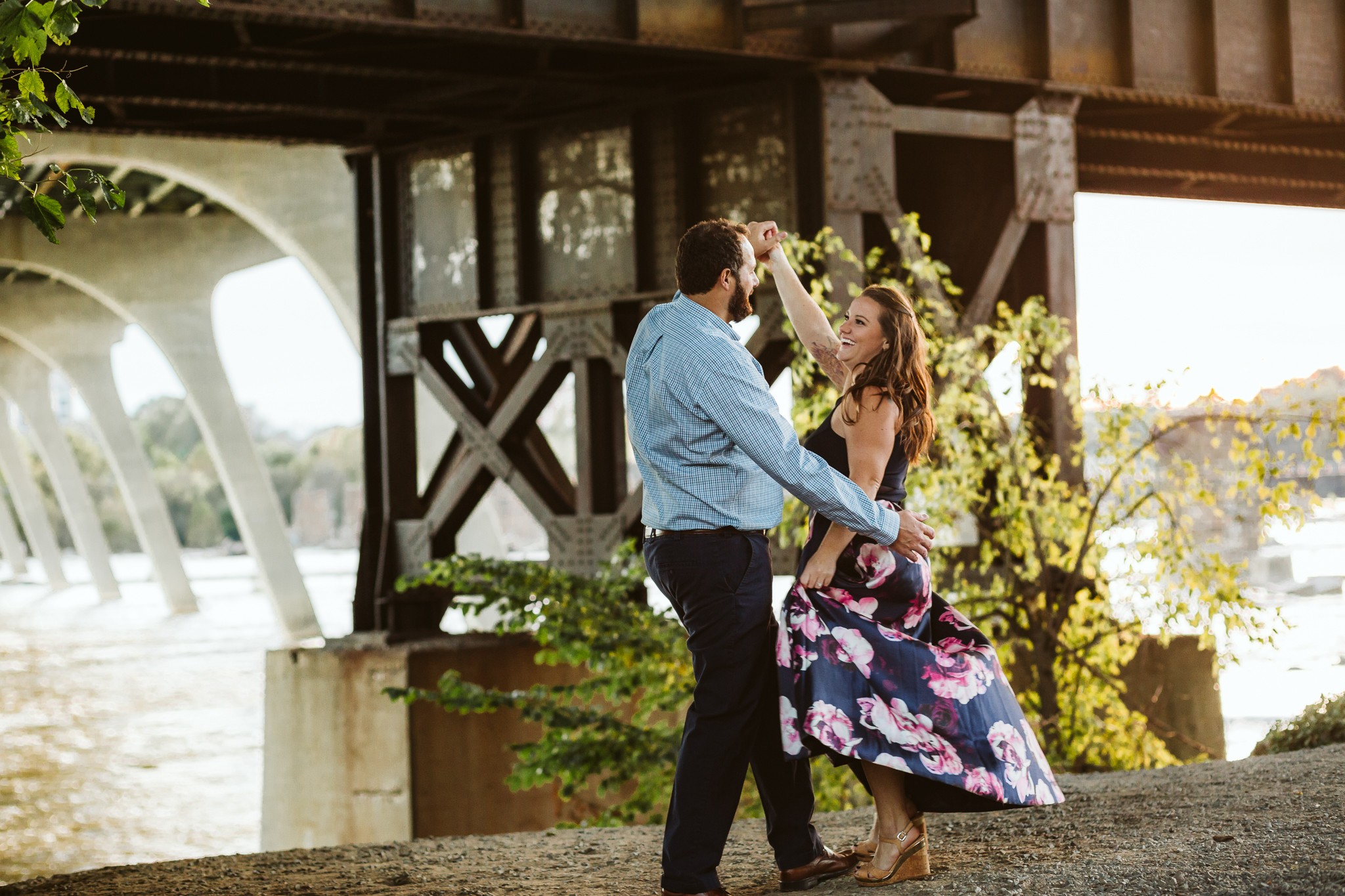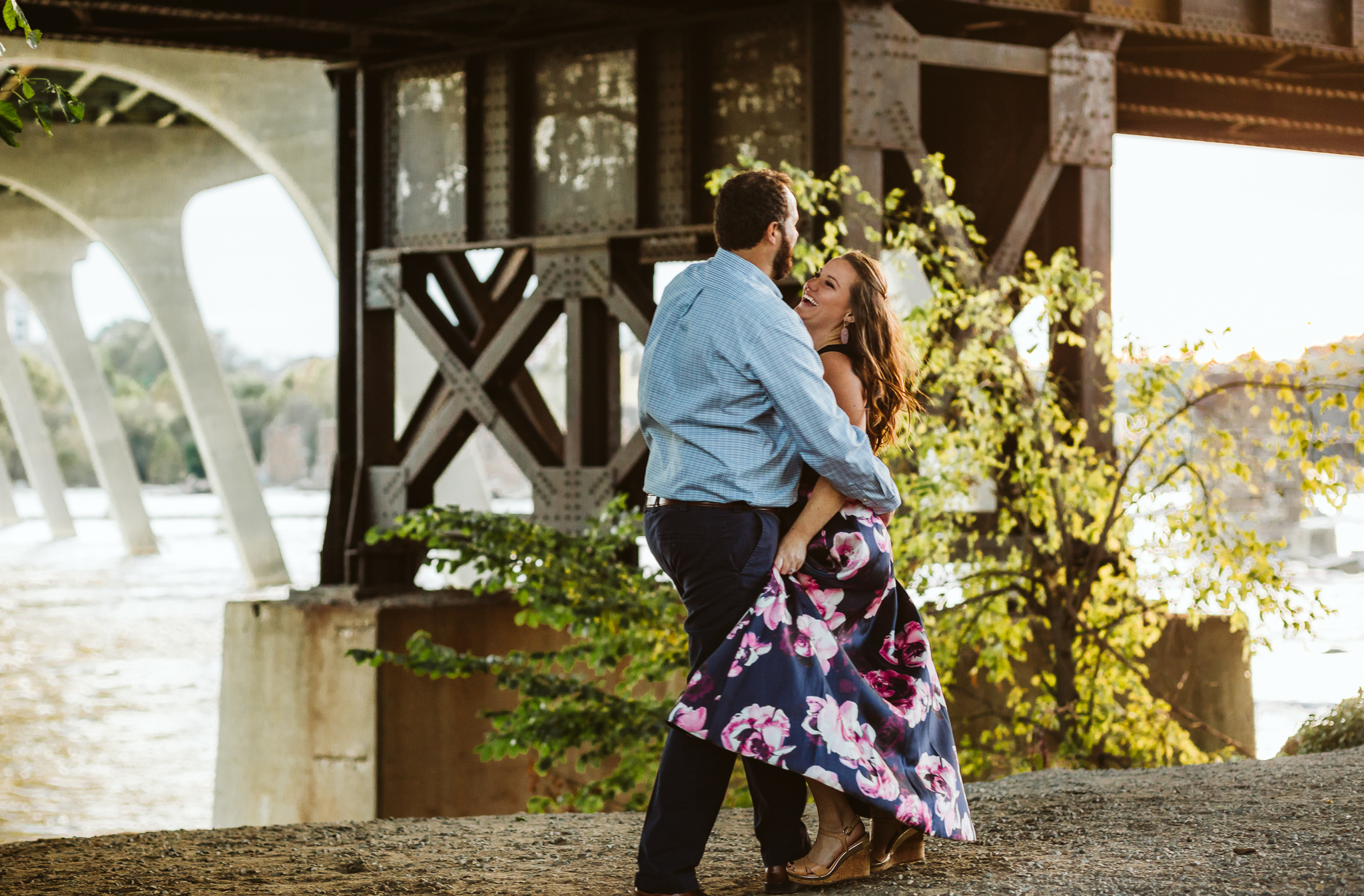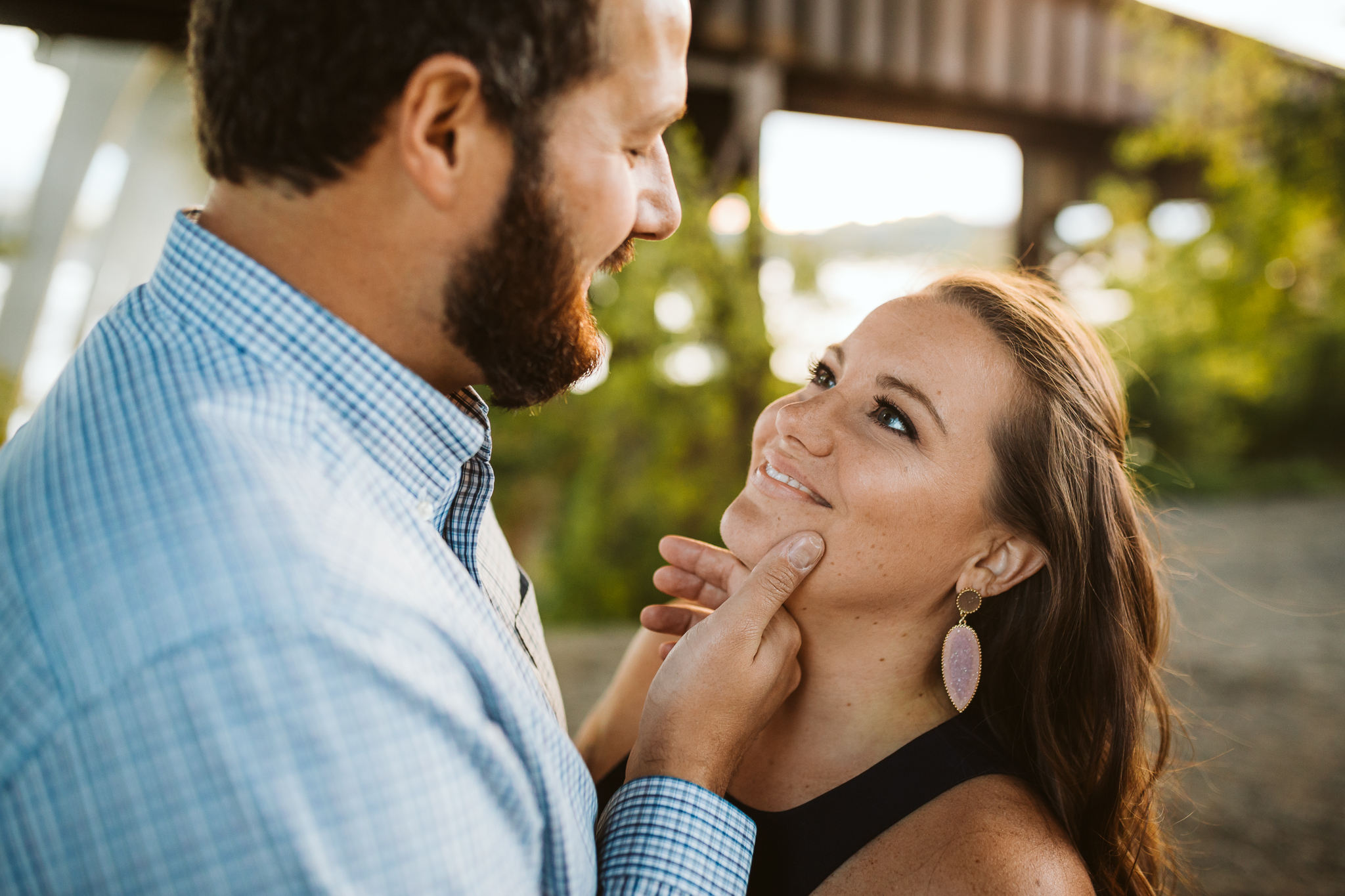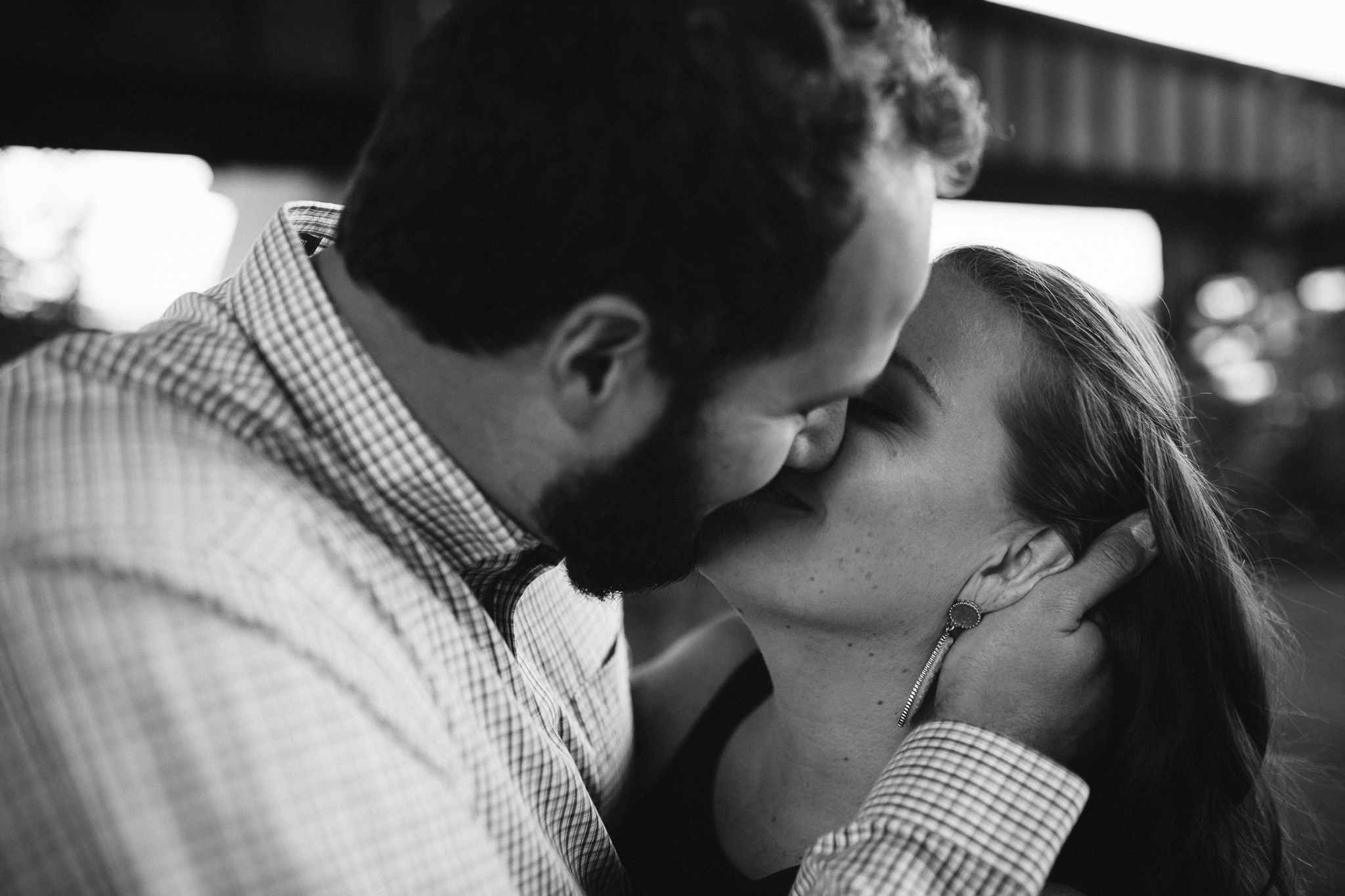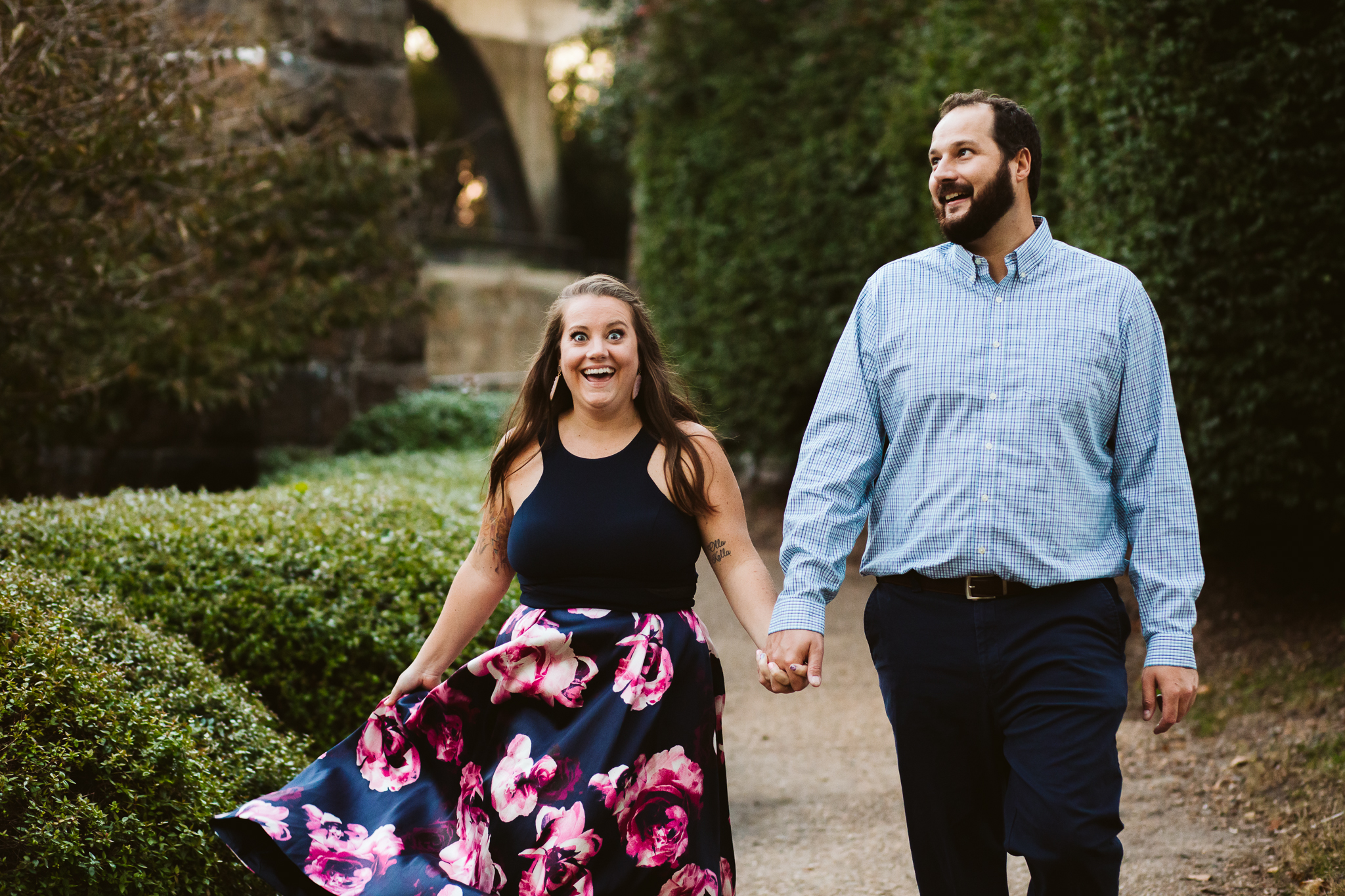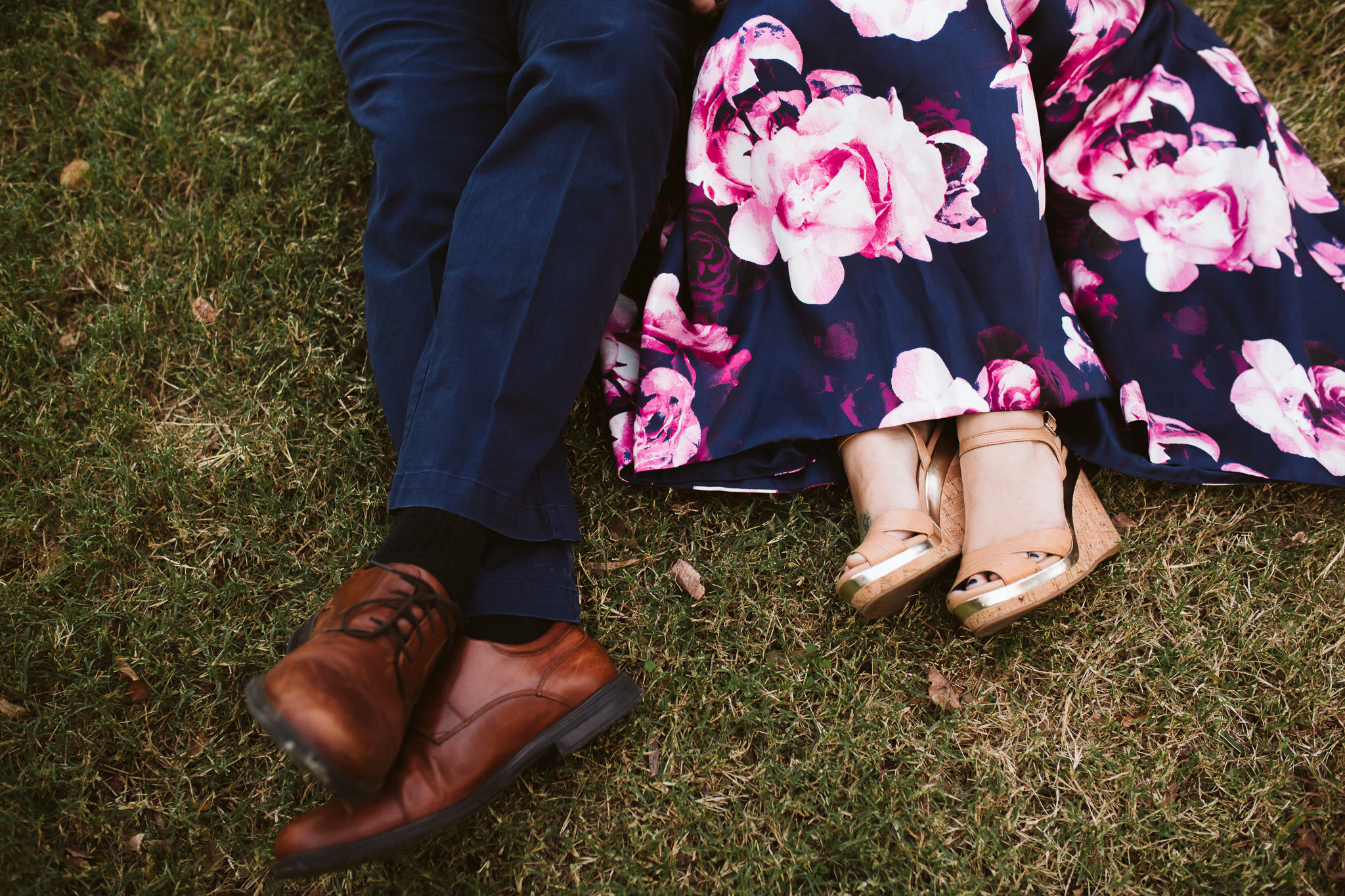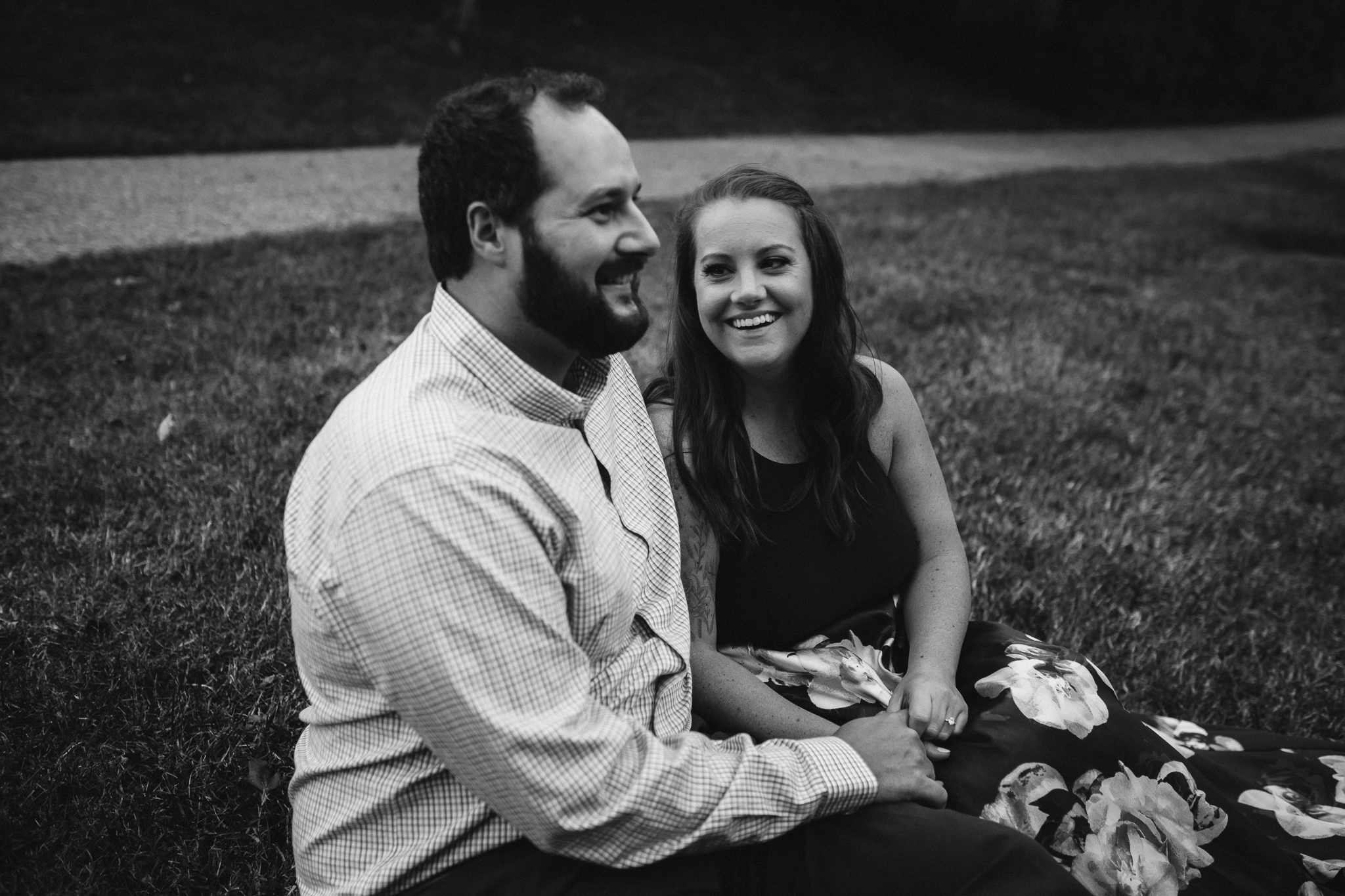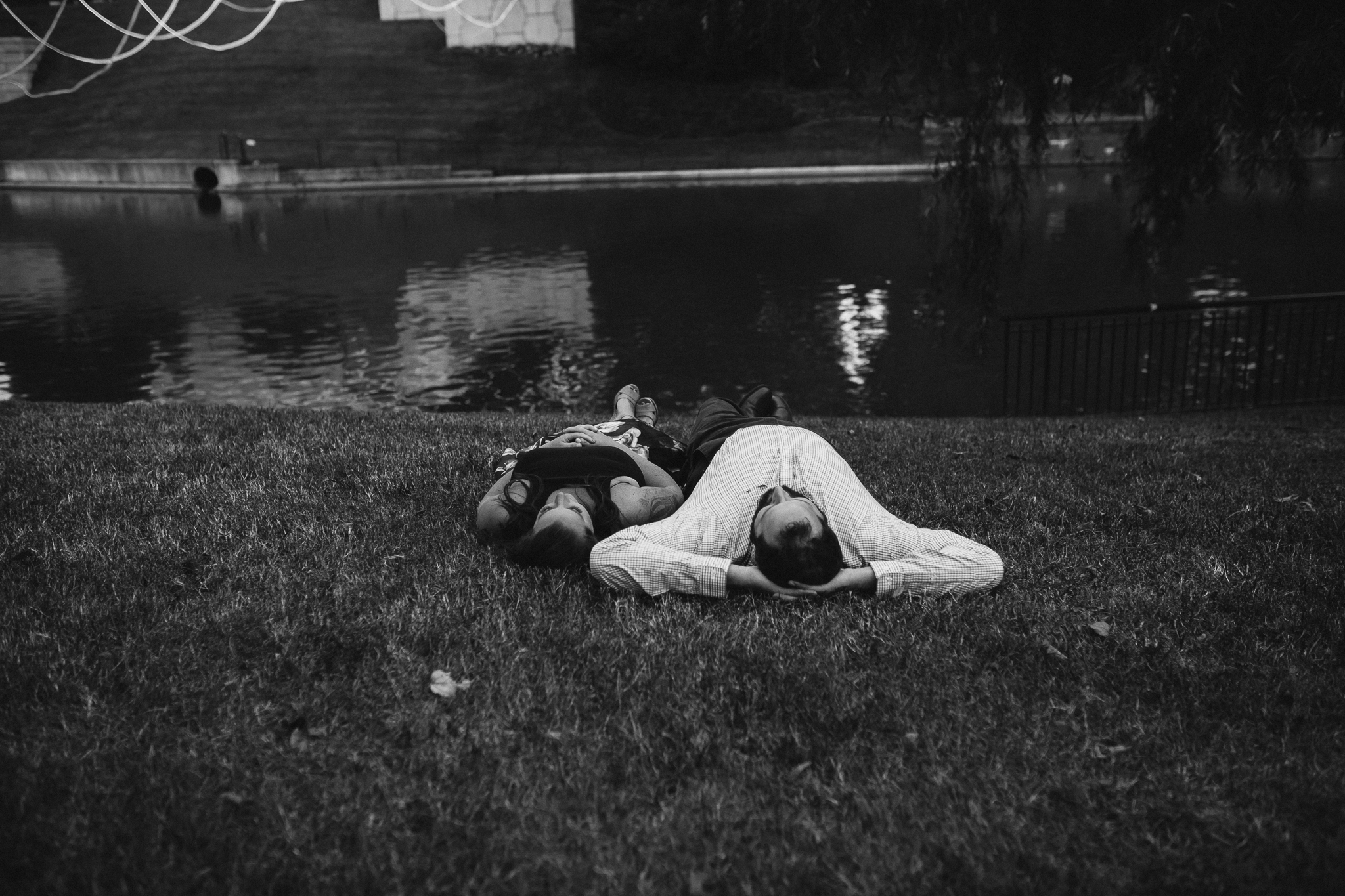 Being around Angela and Jason, their friendship was undeniable. They loved to joke and their was a level of comfort that made it so easy to want to be their best friend. I wanted to make sure that I captured that in their engagement session